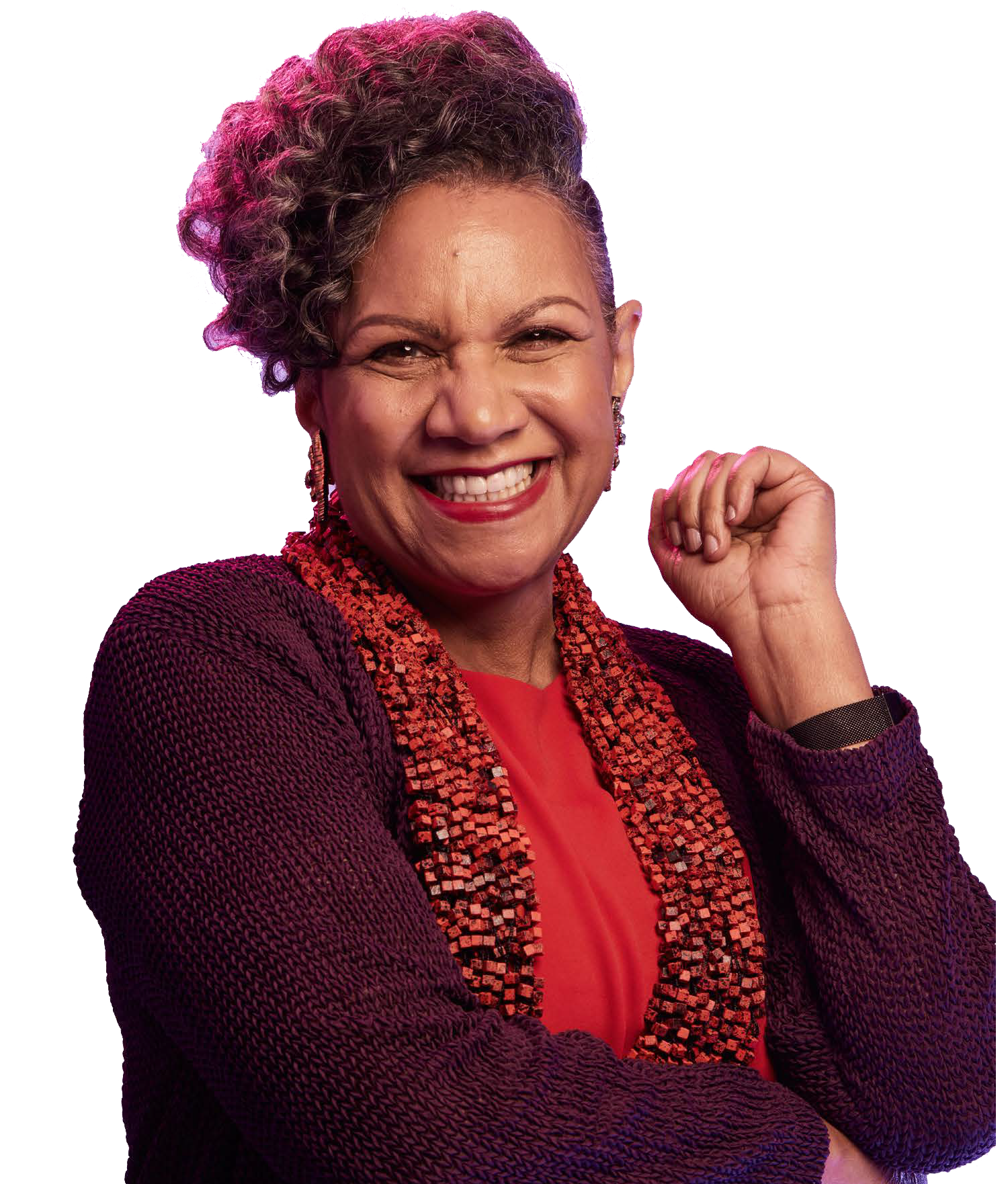 On Her Own Ground: The Life and Times of Madam C. J. Walker, her biography of her great-great-grandmother, was a New York Times Notable Book and bestseller.
A'Lelia Bundles is an engaging public speaker and skilled MC, who brings warmth, intelligence, humor and a strong grasp of current events and history to her presentations.
Author and journalist A'Lelia Bundles writes biographies about the amazing women in her family: entrepreneur Madam C. J. Walker and Harlem Renaissance icon A'Lelia Walker. On Her Own Ground: The Life and Times of Madam C. J. Walker is a New York Times Notable Book and the non-fiction source for Self Made, the fictional four-part Netflix series starring Oscar-winner Octavia Spencer.  She is at work on her fifth book, The Joy Goddess of Harlem: A'Lelia Walker and the Harlem Renaissance, about her great-grandmother whose parties, arts patronage and travels helped define the era.
A'Lelia is brand historian for MADAM by Madam C. J. Walker, a line of hair care products developed in partnership with Sundial Brands and Walmart. In February 2022, she was named the inaugural Center for Africana Studies and Culture Prestigious Fellow in the School of Liberal Arts at IUPUI.   She enjoyed a 30-year career as an executive and Emmy award winning producer with ABC News and NBC News and is a vice chair emerita of Columbia University's board of trustees and chair emerita of the National Archives Foundation. Ms. Bundles also speaks at conferences, colleges, corporations and other venues about entrepreneurship, philanthropy, historic preservation, financial literacy and women's and African American history.
She founded the Madam Walker Family Archives and is on several nonprofit boards including the March on Washington Film Festival, the Schlesinger Library on the History of Women in America at Harvard's Radcliffe Institute, Indiana Landmarks, Columbia Global Reports and the Smithsonian's American Women's History Initiative.
She is a graduate of Harvard College and Columbia University's Graduate School of Journalism and has participated in writing residencies at Yaddo and MacDowell.
A'Lelia Talks About Madam Walker, Genealogy and American History
A'Lelia Talks about the Importance of Genealogy and History on DC Cable's "TALK"